The Bellevue bank and the bridge over the Cher
④ Quai Bellevue and the bridge over the Cher
In front of the panel, you see, on your left, the yellow building, location of the former municipal slaughterhouse which was built in 1871 and, on your right, the Bléré bridge.
| | | |
| --- | --- | --- |
| « | To go to stage ⑤ → Follow the Cher upstream. Cross the bridge to reach the sidewalk of the Quai du Port de l'Est. You are in front of the Crespières, a private property. | » |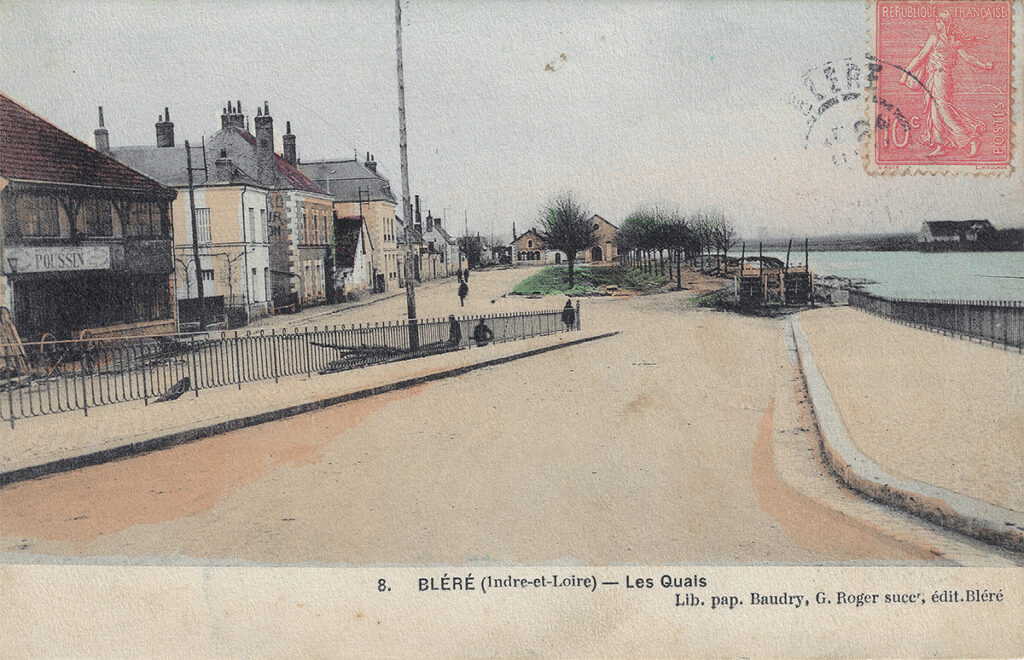 Bléré's first craft industry appeared here in the second half of
19th c. with the building of a gas works in 1866 and of the local slaughterhouse in 1871.

Other private industries would also settle in this part : foundries, mechanical industries, sawmills.

In 2020, just a few buildings remain as a testimony to the former activities.
© Photo : droits réservés
Before the present bridge, built in 1900, an earlier stone bridge had been ordered by Henri II, King of England, and was constructed in 1160 by Hugues II of Amboise, Lord of Bléré.
Aligned with the street now called rue du Pont it was 229 meters long and had 15 arches. In the middle stood a fortified tower later replaced by a mill, the vestiges of which are visible when the water level is low.
North of this was another smaller tower with a lift bridge.
Formerly, on the left bank, stood 'les chantiers' used for loading and unloading the cargo boats. On June 2 1940, the French army destroyed the bridge to slow down the German advance.
© Photo : droits réservés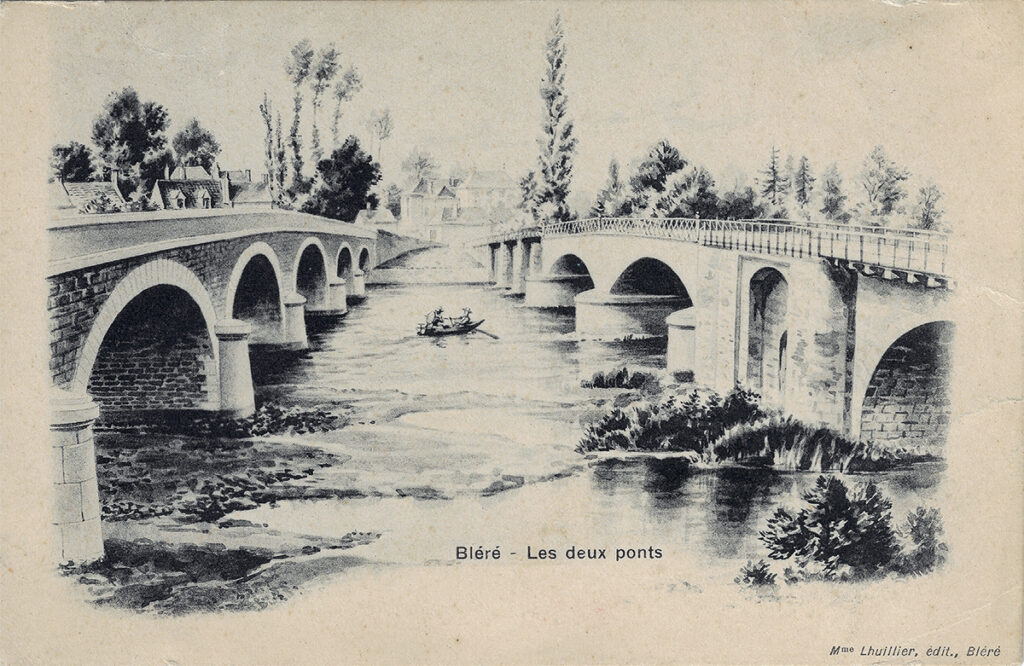 Quiz
When was the first stone bridge built ?