The Foundry
③ The former foundry.
After depollution of the soil from july 2023, the buildings will be demolished or partly restaured. This temporary panel will be replaced depending on the progress of the work.
| | | |
| --- | --- | --- |
| « | To go to stage ④ → Walk back to the Cher and along the Quai Bellevue. The descriptive panel can be found about 120 m before the bridge. | » |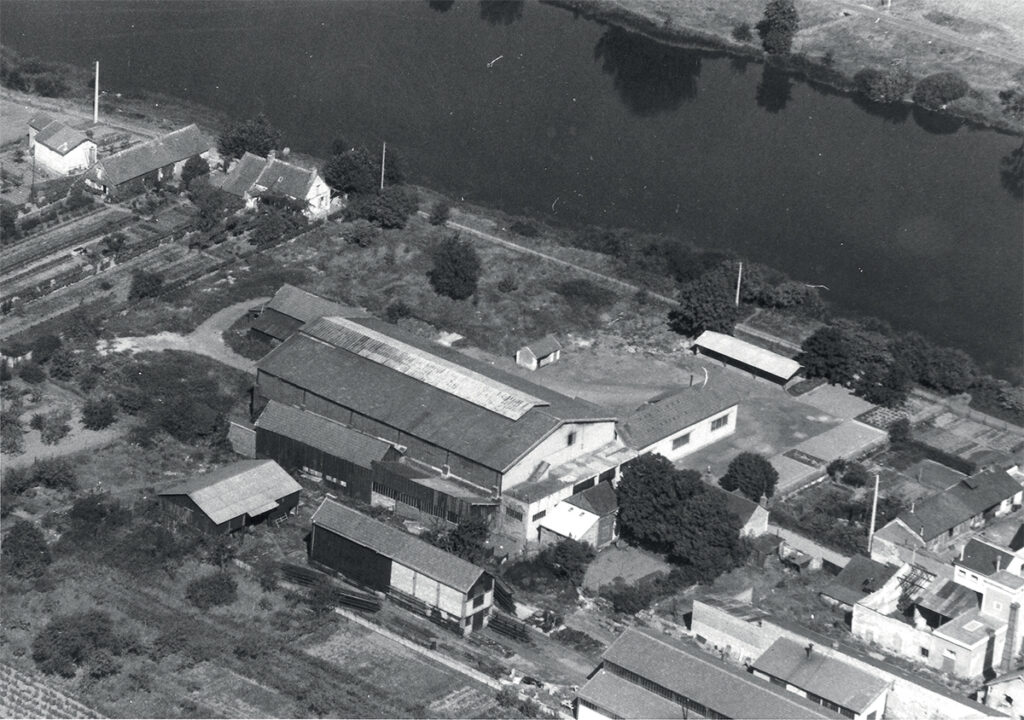 The history of what is now called the Foundry is closely linked to the town of Bléré.
The final purchase of land – 65 ares of pasture called 'Les Regains' – was made by the town in 1865. The first foundry belonging to Millet-Moreau set up there in 1919, to be followed by Mouton-Dufraisse, Strube et Chatel, which later became known as the Jansen company, before being bought in 1960 by Waeles Foundries.
This company, created in Montreuil-sous-Bois (Seine-Saint-Denis) in 1920, chose the site in Bléré to develop a new casting process.
Amongst other things it produced parts for the car industry and employed up to 485 people in 1995.
The company expanded rapidly from 8,310 square meters initially to 28,000 square meters in 1993, having bought a further 7,100 square meters in 1988 from Lescuyer et Villeneuve who specialised in the construction of machines for extruding rubber. In 1997 Waeles was bought out by the Valfond group (Valois Foundry) then, in 2003, after the first social policy measures, by APM (Automotiv Parts Manufacturing). Finally in 2004 aftera recovery plan a new company was created under the name of Autocast (Automotiv Casting). This company went into compulsory liquidation in 2009 and the entire site was bought by Bléré in 2012.
Since then there have been studies proposing ways to renovate the area and clear it of pollution.
Quiz
When did the town buy the site of the Fundry ?