The Monks' house
⑱ The Monks' house
This building was bought in 1688 by the monastery of La Chartreuse du Liget, near Loches. It then underwent many transformations.
| | | |
| --- | --- | --- |
| « | To go to stage ⑲ → Follow the rue Paul-Louis Courier, and now you are in front of L'Espace Paul Racault. | » |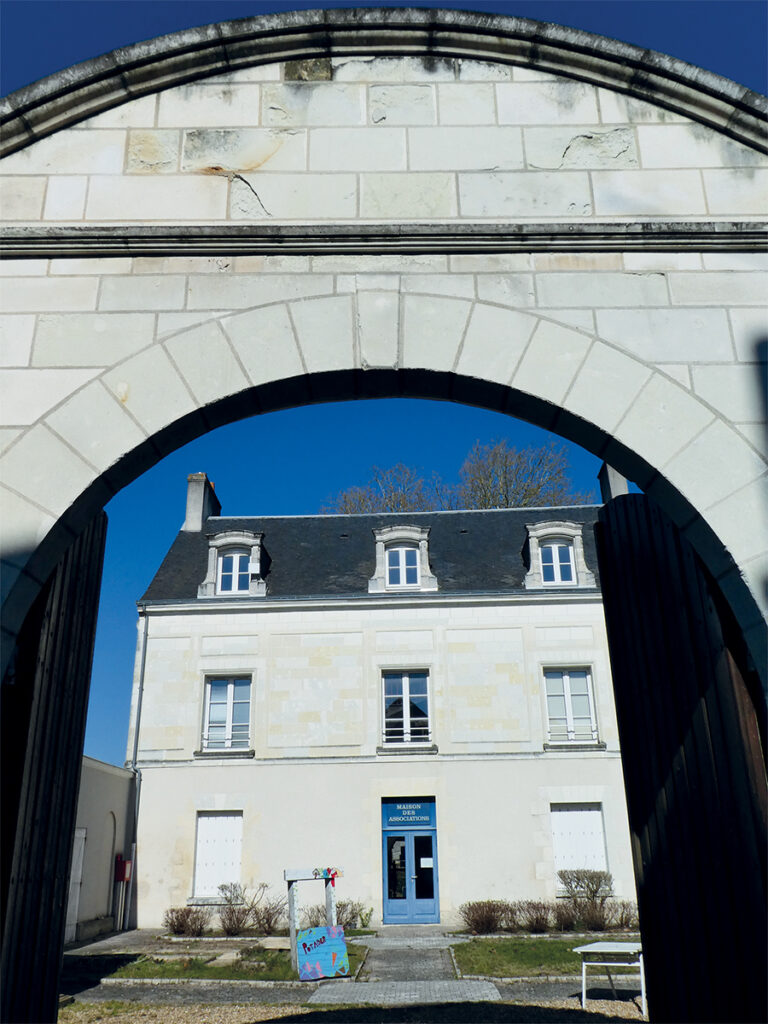 The building, much reworked, at 13 rue Paul-Louis Courier was bought in 1688 by the monks from the Chartreuse du Liget near Loches. Among their constructions was a chapel built in the northern garden. At the time of the Revolution, these properties were sold and the Bullot family became owners. Maître Haubois, a solicitor from Bléré, bought the property in 1858 and rebuilt the house. But these properties were mortgaged and the Bullot/Suzor family reclaimed possession until December 1868 at which time it became the property of Adolphe Destouches, a public works builder. On 20 June 1869, the Maison des Chartreux was returned to Pauline Bullot, wife of Etienne Pasquier. They kept the house until the First World War when it became the property of the Barillé family, after which, in the second half of the 20th century, it belonged to the insurance agent Paul Dumas.
The building today is a 19th century construction with its outbuildings, its cart access and its small roadside entrance ; the owner is the Town.
© Photo : Régine Malveau
Quiz
Who owned the monk's house in 1688 ?