Trade and Cooperative Dairy Industry
⑳ Trade and Cooperative Dairy Industry
The dairy cooperative of Bléré was created in 1909 used to produce butter, and later, camembert cheese. After 1946, it also made milkgoat cheese.
| | | |
| --- | --- | --- |
| « | To go to stage ㉑ → Further away, at the intersection of the Route de Tours and the Rue du Four à Chaux, you can read a panel explaining there use to be lime kilns there which have completely disappeared nowadays. | » |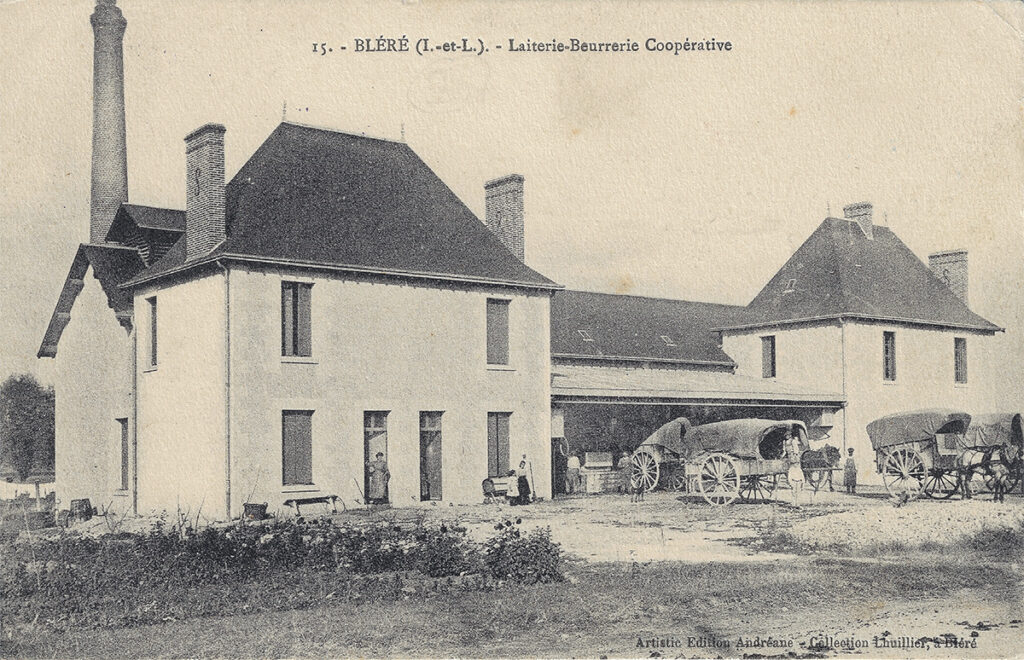 At numbers 9 and 11, Route de Tours, there are still buildings from the Bléré Cooperative Dairy formed in 1909 by a local farmers' group. The buildings were in the form of a 'U' with a loading platform situated between the twin buildings. The Dairy was at the back with the workers' lodgings on the west side.
At the beginning it was intended to transform milk (15,000 litres per day) – collected daily from the members – into high quality butter but they very quickly started making Camembert cheese as well. From 1946 goats' milk was also collected to make cheese called sainte-maure-de-touraine.
In 1939 a pigsty was built and by products, such as whey, were sold all to increase the profitability of the cooperative.
Products were sold in the region but also exported to major cities like Paris and Lyon.
In view of the need to be modernised the manufacturing was transferred to Reignac dairy in 1971 but sale of the product, from there, continued in Bléré until 1999.
Today you can buy in some Bléré shops products made by the dynamic Verneuil-Reignac cooperative dairy, created at the same time as the one in Bléré.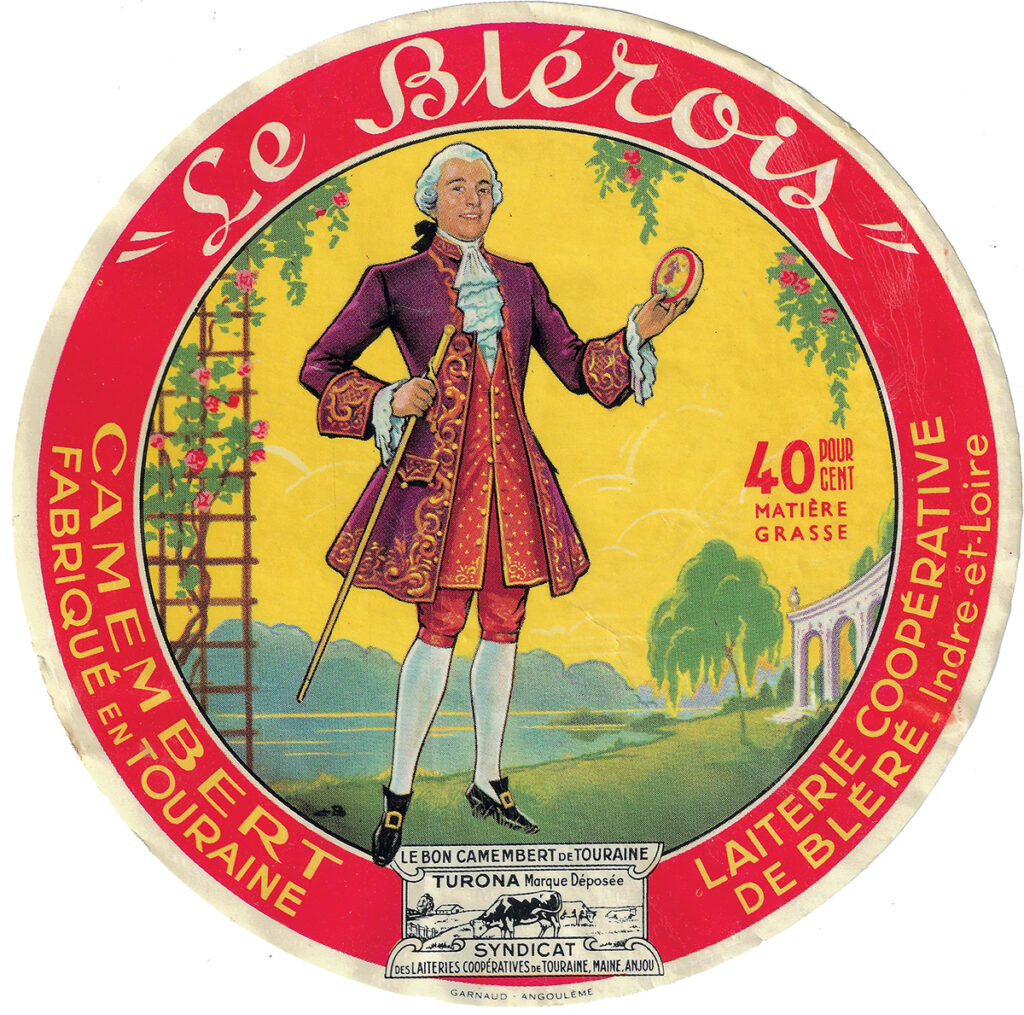 Quiz
What is the name of the goat cheese
formerly made in Bléré ?