Bois-Ramé
⑰ Bois-Ramé, private property
In 1523, Bois-Ramé was the property of Guillaume de Seigne, lord of Bois-Pataud and treasurer of François 1er' royal artillery.
| | | |
| --- | --- | --- |
| « | To go to stage ⑱ → Turn left into la rue de Loches, then left again into la rue du Général de Gaulle to find the north side of this building at number 10. Go straight on this street which continues as rue Paul-Louis Courier. On the right, a porch indicates the Maison des Chartreux, housing now various associations. | » |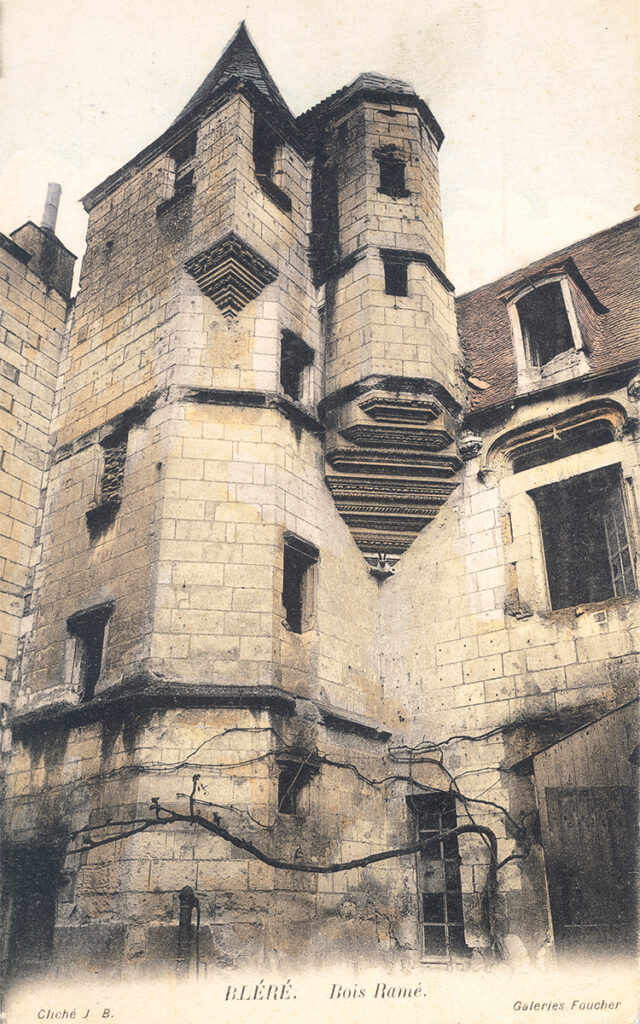 On the south side of the dwelling called Bois-Ramé, there is a semi-octagonal tower within which is a staircase leading to two rooms on each floor. On the second floor of the landing is
the opening to the turret which leads to a small room called the wetnurses's bedroom ; this forms the top of the big tower.

Outside, delicate sculptures adorn the base of the arches which support the two architectural elements. They are typical of the Renaissance style of this 16th century baronial dwelling built
upon a 15th century manor which was once part of the Gentil stronghold.
© Photo : droits réservés
In 1523, Bois-Ramé belonged to Guillaume de Seigne, lord of Bois-Pataud and the Land as well as treasurer of the royal artillery. The funeral chapel, erected for him on the present Place de la République, is a superb example of a French Renaissance funerary monument.

Bois-Ramé has had many owners apart from the Seigne family and has undergone successive changes.

The North side of this building was restored recently and is visible on the rue du Général de Gaulle.
© Photo : droits réservés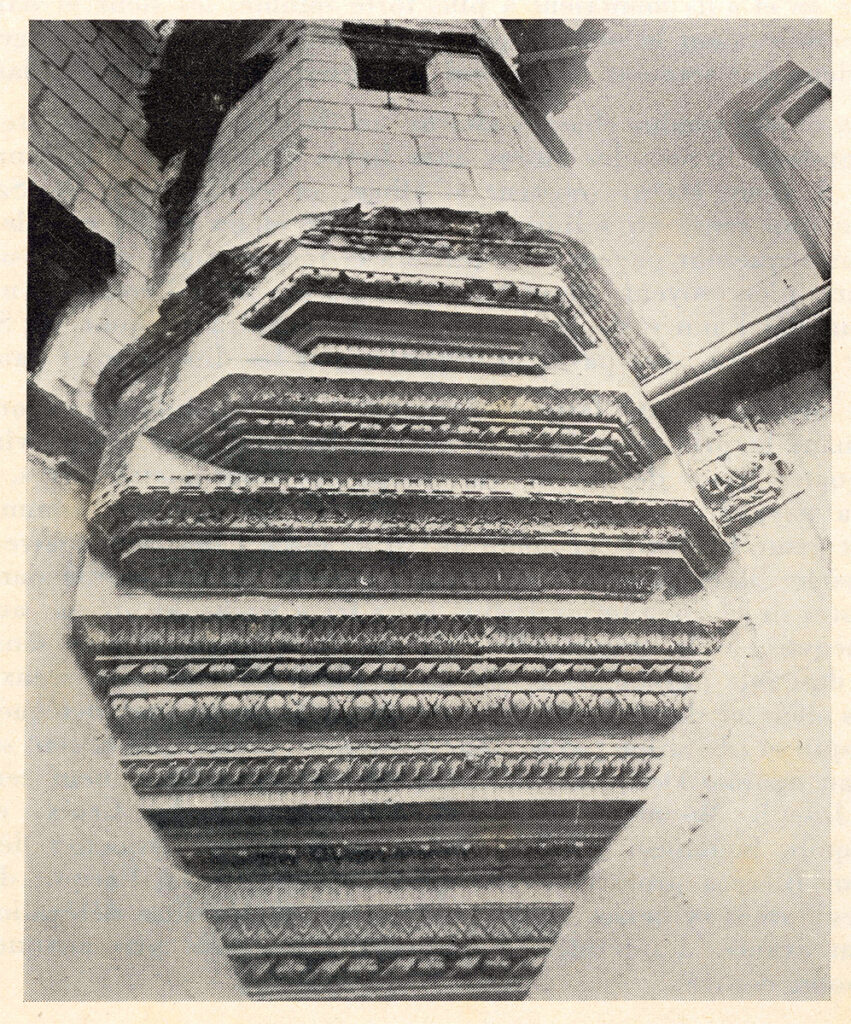 Quiz
To what style belong the decorations
of the building ?