Chapel de Seigne
⑦ Chapel de Seigne
The construction of this funerary chapel, the only one of its kind in France, began in the years 1520-1530.
| | | |
| --- | --- | --- |
| « | To go to stage ⑧ → Continue on avenue André Delaunay, then avenue du 11 Novembre, in the extension. Just after Intermarché, on the right a sign reminds you of the crossing of the demarcation line at Bléré. This panel is located at the entrance to the path leading to the cemetery. | » |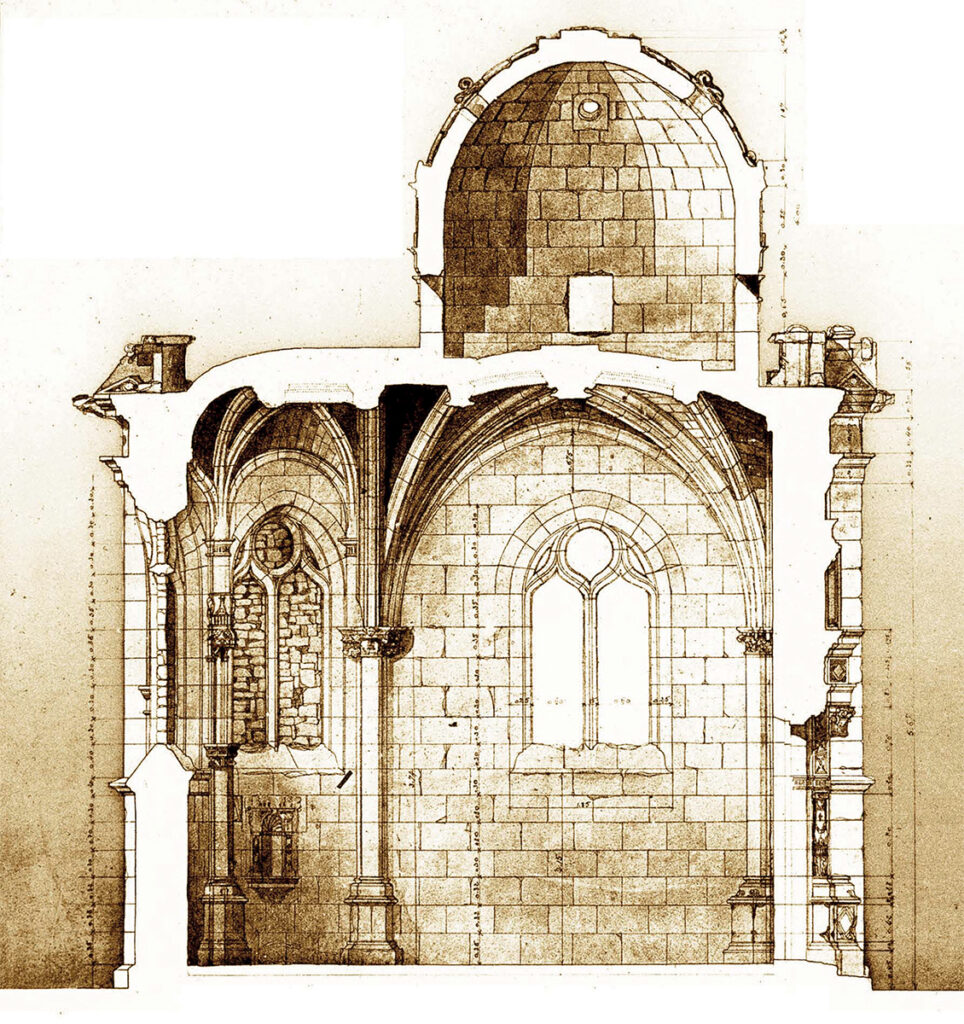 Located today in the Place de la Republique Square, at the end of the eighteenth century it stood in the middle of the graves of Bléré 'Grand Cimetiere' which was closed in 1840.

This exceptional listed chapel – listed in 1875 – was built to house the graves of Guillaume de Seigne, Lord of the Bois-Ramé and Bois-Pataud lands in Bléré, and his wife Claudine Fortier. He died in 1526. From a simple horseman he became artillery treasurer
and general tax collector under Louis XII and Francois I.
© Photo : Alphonse Goubert
The building of the chapel, undoubtedly initiated by Guillaume himself, was around 1520 to 1530. The builders are unknown but Italian influence is visible. The semi-circular arch door, richly decorated, is a perfect illustration of a Val de Loire renaissance architectural model.

The details showing guns, flames and bullets remind us of Guillaume de Seigne's function.
© Photo : Patrick Goetgheluck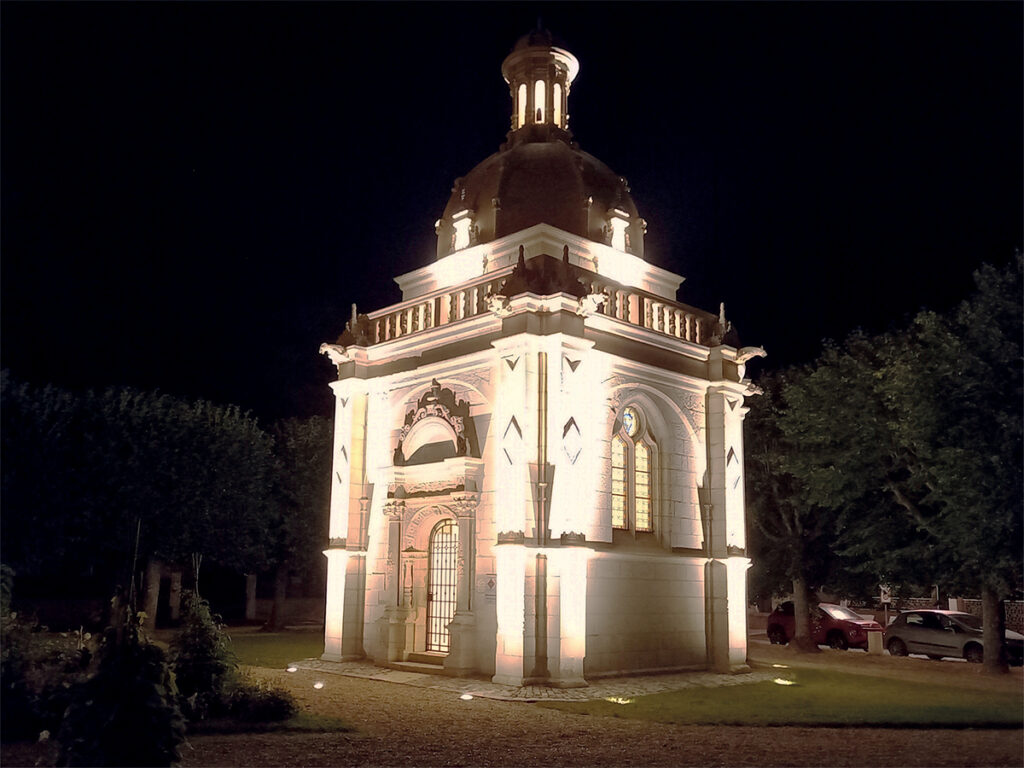 Quiz
Where was this chapel first located ?